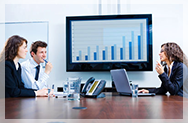 The outcome of the global financial crisis has seen major changes in the global banking system. Regulatory norms have tightened across global markets, customer experience is becoming the real differentiator in banking, and global capital flows have changed direction moving towards emerging markets.
To cater to this fast paced environment, financial industry needs to usher in transformational changes through modernization of their products, services, and processes. They must increase efficiencies, make business operations transparent, and gain customer trust and loyalty. It is no longer enough to offer simple and automated services. To build loyalty and drive profitability, financial organizations must anticipate customer needs and offer an engaging user experience.
With our expertise, experience, and solutions we enable our customers, across banking & financial market to build a truly bankable future. We ensure transformational success through our comprehensive & integrated offerings in the domains of automatic data capture, enterprise communication and security & surveillance.

BFSI Solutions
Automatic Data Capture
• Asset Tracking
• Sales Force Automation
• Document Tracking

Enterprise communication
• Unified Communication & Collaboration
• Virtualization
• Mobility
• Convergence Solutions
• Unified Messaging
• Networking
• Contact Centre
• Audio Bridge
• Voice Logger
• Meeting Seminar & Conferencing
• Distant Learning
• Recruitments
• Training
• Disaster Management

Security & Surveillance
• CCTV
• Access Control
• Intrusion Detection
• Video Analytics

System & AV integration
• Board Room Solution
• Digital Signage
• Video Wall